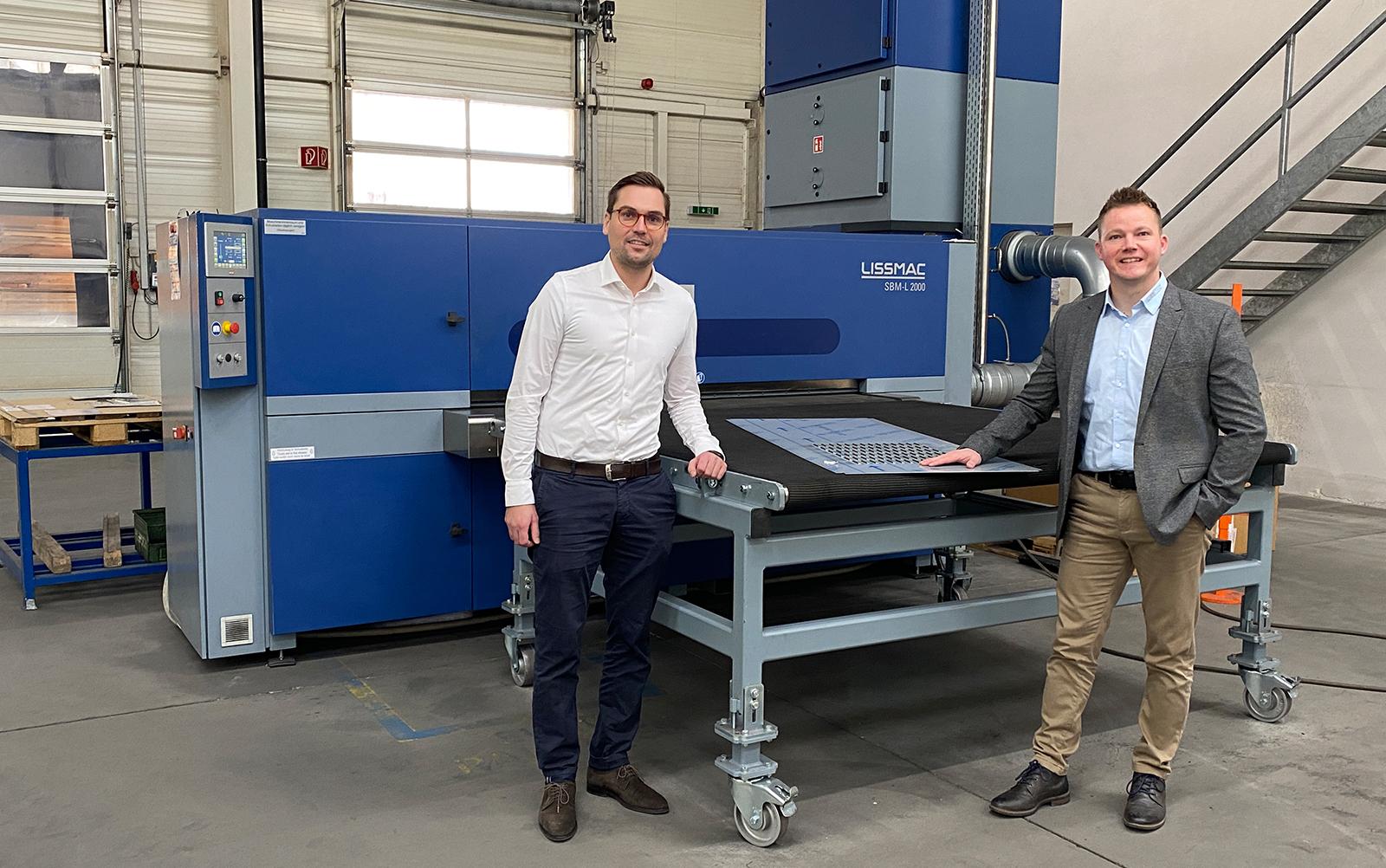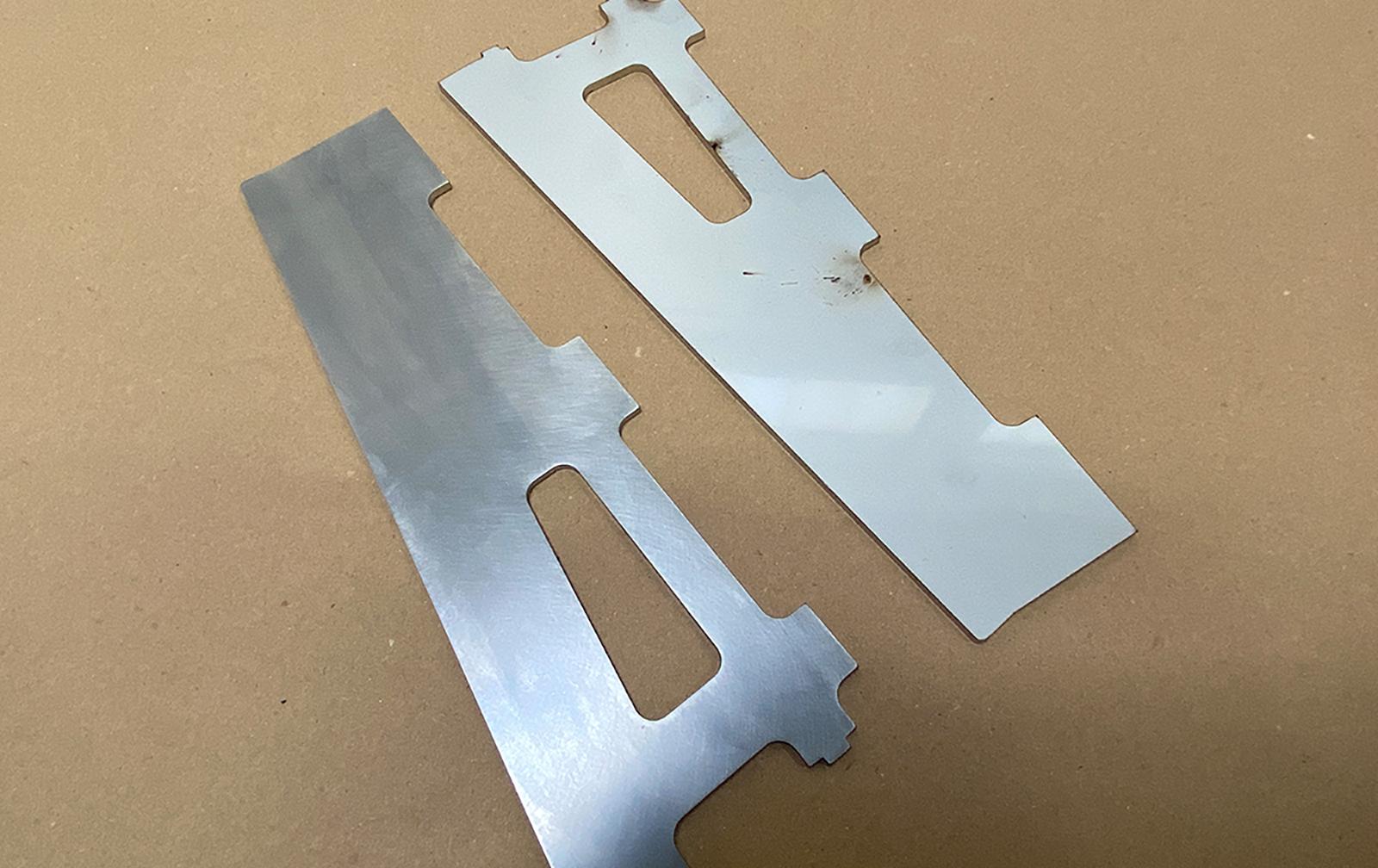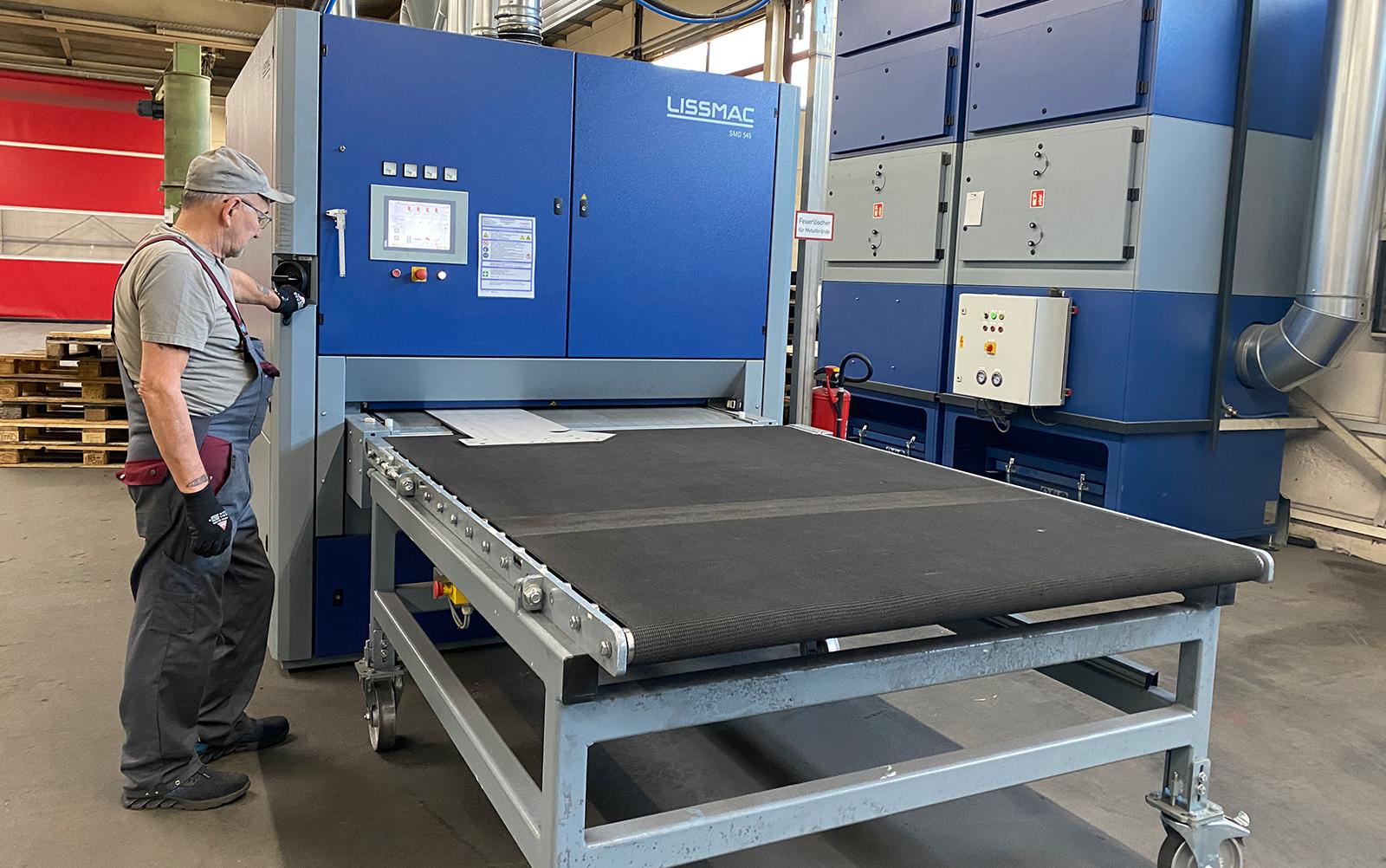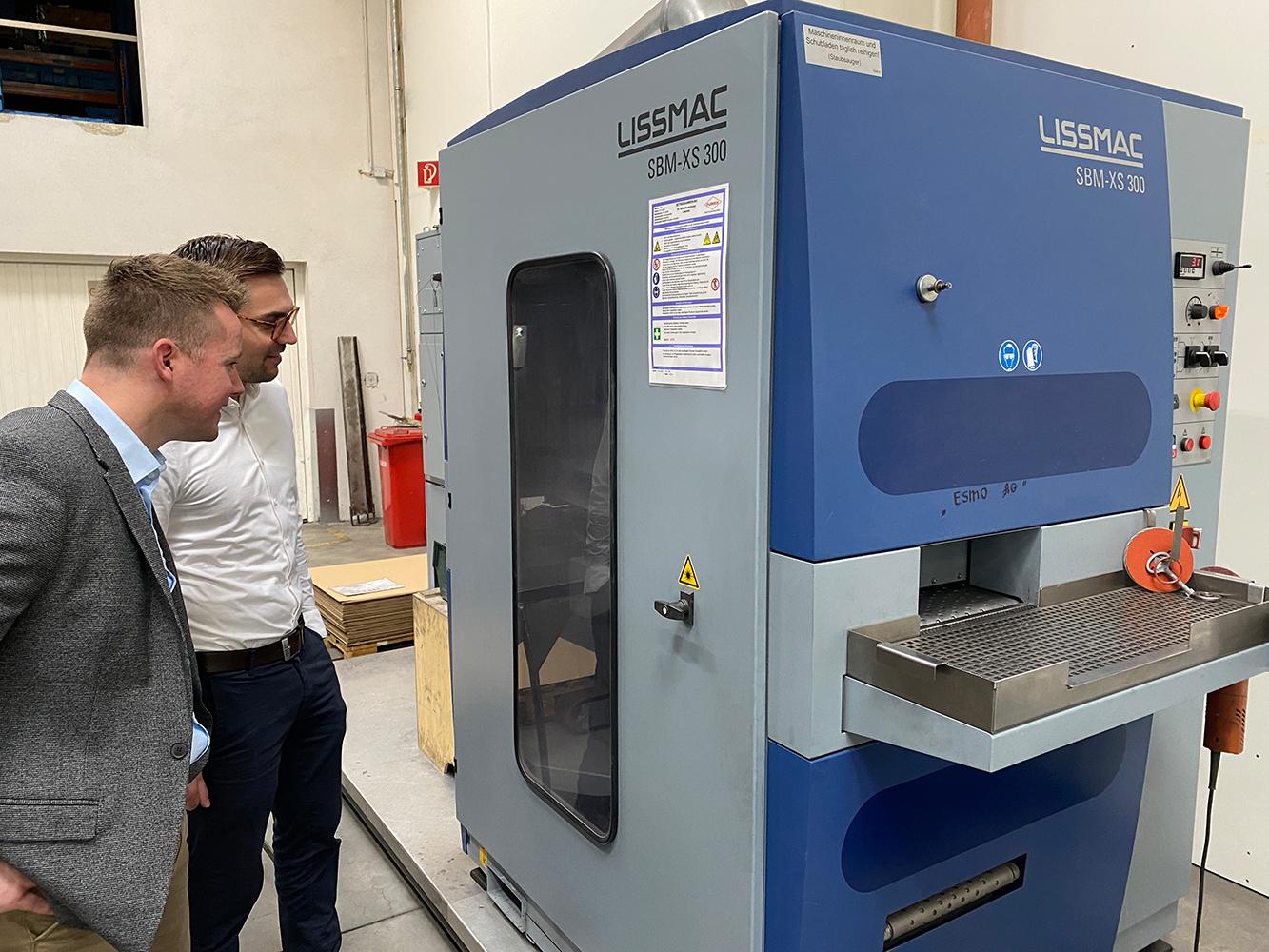 Setting the Course for the Future with a Machine Package
February 10, 2023
---
Robert Plersch Edelstahltechnik GmbH has a long history: The company was founded in 1819 as a small building fitter's shop, grew and in the meantime also produced its own products with cookers and ovens for private households and the catering trade. Originally based in Ottobeuren, the company moved to its current location in 1985. In the 1980s, the portfolio was switched to sheet metal working under Robert Plersch. "Since then, we have grown steadily. More and more new technology and automation was added. That was my father's philosophy," says managing director Georg Plersch, who is now the sixth generation to run the company. After three years of working together and intensive training, the company was handed over from father to son at the end of 2019/beginning of 2020.
Deburring should be automated
Right at the start of his new job, the industrial engineer with a degree in mechanical engineering had a complex task to master. Investments should be made. All departments should work at a similarly high technical level. Looking at the individual production areas in the company, things looked very different before the current investment. In the field of sheet metal processing, the latest plants from Trumpf was available. Production took place in three shifts on five lines. This resulted in a very large throughput of sheet metal parts, steel and stainless steel parts and aluminum parts. Then came the next work step with deburring. And a lot of manual work was still done in this area.
"It didn't add up. In one area we are fully automated in a three-shift system and then manual work follows. It wasn't just the number of employees in the deburring area that we were lacking. It is also simply a question of staff motivation. In addition, customer requirements have become more and more demanding in recent years," says Georg Plersch, looking back.
The plant technology therefore had to be adapted to the changed production requirements. "On the one hand, we wanted to process the high volume of sheet metal parts as efficiently as possible and implement the increased requirements for deburring, such as deburring on both sides. On the other hand, the employees should be relieved, because hand deburring is quite strenuous," Plersch describes the key data. So when looking for new plant technology, the focus was on throughput times, quality and automation.
And so the plant concepts of various manufacturers were looked at and tested with a view to the company's own production requirements. It was obvious that the company Lissmac was also contacted. On the one hand, there was already a Lissmac system for deburring and rounding steel sheets with an existing SBM-L1500. They were satisfied with the technology. On the other hand, Lissmac is also a Plersch customer, because the Bad Wurzach-based machine builder obtains sheet metal components for its own machine production from Plersch. So they have known each other for many years, work together as partners and appreciate each other's competences.
Higher quality in less time
Initial discussions on the planned investment took place in 2017. At the end of 2018, the experts from Lissmac were then on site in Hawangen at Plersch to look at the production processes and propose a plant concept. The processes and also individual manufacturing steps of the parts and assemblies were thoroughly scrutinised.
"Clear was: The material flow had to be optimised and in this context short "lay times" of the parts and short delivery times for the customers had to be realised. We also had to react to the topic of "high quality in less time", which is becoming more and more important," says the managing director, summarising a few basic requirements for the new plant technology.
On the Lissmac side, Alexander Bochtler was in charge of the project from the beginning. Looking back, he says: "There were so many different requirements that had to be covered: many small parts, many large parts or also different requirements for the surface. This would not have been feasible with one machine. So the area sales manager for metal processing at Lissmac Maschinenbau GmbH presented several systems from the Lissmac portfolio that are particularly suitable for individual applications. A detailed deburring concept was created for this purpose. This concept showed exactly which Lissmac system would be suitable for which parts and part requirements from the Plersch portfolio.
Once the deburring concept was available, the Plersch decision-makers travelled to the Lissmac demonstration centre to put the proposed system technology through its paces. "Of course, we had a few surprises in the boot in addition to quite normal parts that are manufactured by us. In other words, parts that are quite a challenge to machine," Georg Plersch smiles today. These were parts that were very time-consuming and labour-intensive to process. Here, the new plant technology should achieve a significant improvement with high quality. "The deburring bottleneck should definitely be eliminated in our company," says Plersch..
And he goes on to say: "In our business, maximum flexibility in parts processing is required. That's what customers expect from us. We also pass this requirement on to the machine manufacturer."
Detailed deburring concept was convincing
In the end, Plersch decided on a machine package in March 2019, consisting of a total of three systems. Specifically, the SBM - L 2000 G1S2 grinding and deburring machine was purchased purely for stainless steel and aluminium operations. Plersch now uses this system to process formats from 150 mm x 50 mm to 1700 mm x 2500 mm. This unit deburrs the inner and outer contours on both sides. The manual preparation of these components that was previously necessary is completely eliminated with the new system and the parts are finished in one pass. 
The newly acquired SBM - XS 300 G1E1 is now used for the double-sided machining of vacuum-capable small parts, especially for components with batch sizes of 5000 pieces per month, as well as for other small parts in order to bypass vibratory grinding and thus significantly minimise the throughput time of these parts.
With the acquisition of the third Lissmac machine, a single-sided SMD 545 RRRR with a working width of 1350 mm, it is now possible to achieve the highest quality surface grinding. This unit was specially designed for stainless steel operations. Appropriate use was also proposed for existing machines that were still in use at that time. And the new equipment could be installed as early as the end of 2019.
Greater flexibility and more capacity options
Plersch's main focus is to react flexibly to the customers' requirements. The company is broadly positioned in terms of both part geometry and materials. Steel, stainless steel and aluminum are processed and work is carried out for all sectors, from vehicle and machine construction to medical technology and energy technology. So the mini component for the electrical industry is machined in exactly the same way as the six-metres assembly - from one piece to several tens of thousands.
With the new system technology from Lissmac, greater flexibility in order processing is now possible. For example, process times could be significantly reduced for laser punched parts that subsequently have to be deburred. The edge rounding of parts that are subsequently powder-coated and must therefore be burr-free to ensure optimum paint adhesion is now also much easier and, above all, process-reliable.
Logistically, too, there was a reaction to the new technology: The processing of steel and stainless steel must be spatially separated so that there is no contamination. The internal logistics were adapted accordingly. Likewise for the processes that take place on the SMD 545, i.e. for the grinding of surfaces.
The year 2019 has been a busy year for Plersch. The investment in the Lissmac plant package was extensive. In addition, a new production hall has created additional space capacity for existing production. And last but not least, the handover of the management from Robert Plersch to Georg Plersch marked another milestone in the company's history. "We wanted to set an example and show that we are setting the course for the future together," says Georg Plersch.
Adherence to deadlines can be reliably ensured
After the investment, it is now important for Plersch that support is ensured, that a contact person is quickly on hand when needed and that spare parts are also quickly available. It's about the overall concept, not just the pure investment.
This is also important for Alexander Bochtler: "It was a great cooperation, characterised by exchange and dialogue. We were able to design efficient processes. But we don't just sell machines, we sell solutions - with time and machine life in mind."
At Plersch in Hawangen, sustainable and attractive workplaces have also been created due to the investments in new plant technology and the ergonomics have been designed as optimally as possible for the employees. And what are Georg Plersch's wishes for the coming years? "Of course, healthy growth for our company and the opportunity to do quality work. But also more peace from the outside. When it comes to difficult issues like Corona, the energy crisis or the shortage of skilled workers, I would basically like to see more support for SMEs from our politicians," he says.
Text Author:
Annedore Bose-Munde, specialist journalist for technology and business in Erfurt, www.bose-munde.de
All photos Lissmac Maschinenbau GmbH