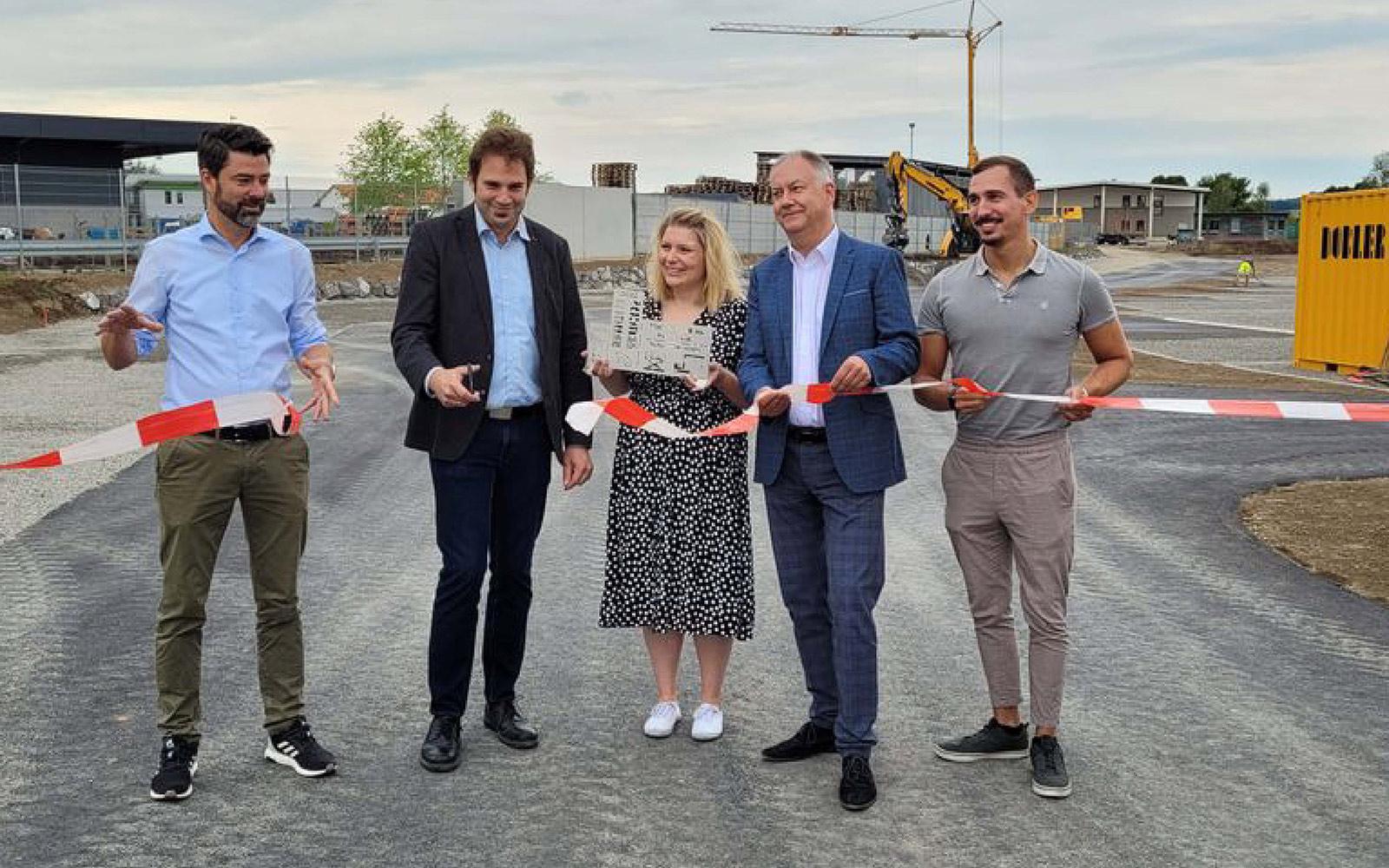 Construction progress: opening of parking lot
August 02, 2022
---

The structural changes are progressing with great steps: The new parking lot with 200 parking spaces and a gross total area of approx. 4,500 sqm has been completed.
On schedule, the parking lot could be opened on Friday, July 29, 2022 during a small ceremony by the LISSMAC management and representatives of the executing construction company DOBLER as well as by the external construction management, the architectural office GMS.
A heartfelt thanks goes especially to the employees of the company Dobler: The guys have done a super job in partly scorching heat!
Now the earthworks for the sheet metal production hall can be started immediately.

The photo shows the following persons (from left to right):
Ralf Arnold (Dobler GmbH), Benjamin Mayer, Sarah Minsch from the works council, Dr. Hinrich Dohrmann, Christopher Heinz (GMS architects).