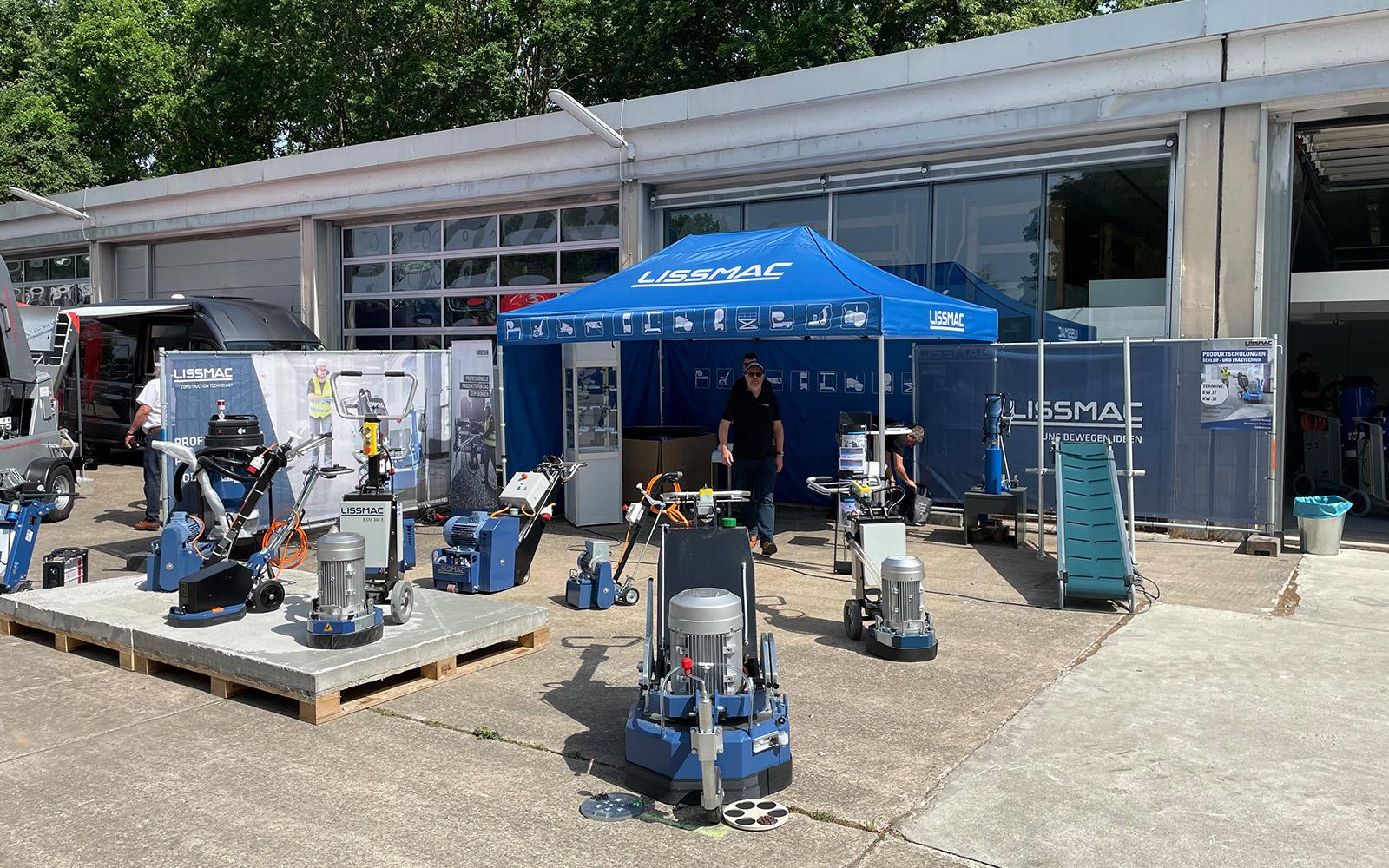 LISSMAC presents grinding and milling machines at EPF
June 30, 2023
---
For the twelfth time, the flooring industry met from June 22 to June 24, 2023, to experience what is state-of-the-art in the fields of screed, parquet and tile. Around 150 exhibitors - including many first-time exhibitors - presented strong machinery, aggregates, products, accessories and services for screed, screed laying, floor coverings, floor finishing and tools to around 4,400 trade visitors in an exhibition area covering approximately 10,000 m². Expert lectures and two evening events, as well as the presentation of the German Screed Award, rounded out the trade show offerings and once again made the trade show attractive for numerous trade visitors.
A high presence of decision-makers in the industry is also shown by the result of the exhibitor survey: around 75% of exhibitors were not only able to present their products and cultivate existing customers during the trade fair, but also to establish promising new business relationships. "Especially the high quality and the competencies of the trade visitors were fed back to us by the exhibitors in the first feedback rounds as very positive," says the managing director of the Bayerische BauAkademie, Dipl.-Ing. FH Gabriela Gottwald. "Many first-time exhibitors were also surprised by the high number of trade visitors and decision-makers at the fair, and we already have initial bookings for the next Estrich Parkett Fliese trade fair."
[Excerpt from the official press release of Bayerische Bauakademie]
LISSMAC was also there for the first time this year to present the grinding and milling technology newly added to the product range. After the machines for floor preparation were already well received by visitors at bauma 2022, we took the opportunity to exhibit at a trade fair specifically for this sector.
Our booth was rounded off by some classics: floor saws, core drilling equipment and our LIBELT conveyor belt - equipment that is also used in demolition and building renovation.
The live demonstrations in the open area of the site were particularly well received. During the entire process from initial information to the purchase decision, seeing and experiencing the products offers an enormous advantage. We at LISSMAC attach great importance to this. For this reason, we are offering training days for grinding and milling machines and floor saws at our Beckum site in September. Further information will follow.
Click here for the assortment.